¿HOW TO BUY IN JOCCA?
Shopping in JOCCA is easy.
Log in to your account on the upper right corner of the store.
BUT IT'S MY FIRST TIME HERE

If you don't have your JOCCA account yet, type your email and clic CREATE ACCOUNT button.
Then fill the necesary information. Once you have it done the account creation would be complete and you will receive an email with all the information so you can use it in the future in case you forget your password.
I ALREADY HAVE AN ACCOUNT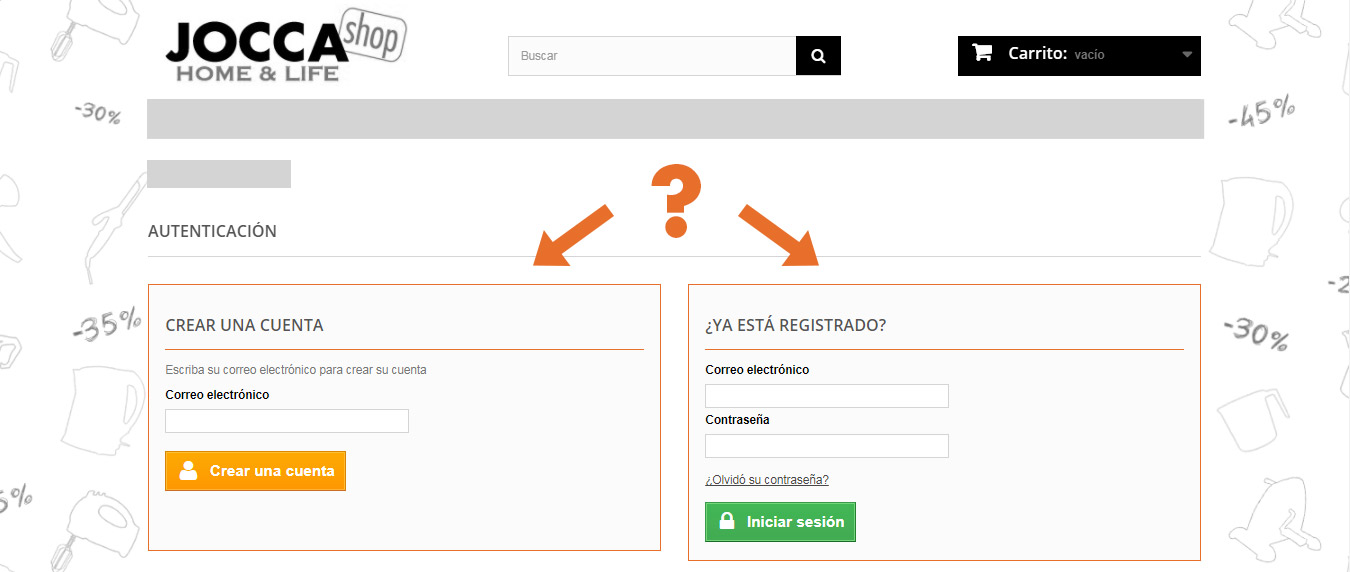 If you already have a JOCCA account, you can access your personal client pannel with your email and password. In case you don't remember your password don't worry, we have a special tool prepared for that. Clic the FORGOT YOUR PASSWORD? to recover your password.
NOW WE ARE READY TO GO SHOPPING

Congratulations! You already should have your account in our store. Now just browse our awsome catalog until you find what you are looking for. Add it to your shopping cart, you can add and delete products from the cart in any moment.
With your chosen products in your cart, click the CHECKOUT button
Follow the steps reviewing your shipping information and other personal data.
You will receive a confirmation email with the information of your purchase, date and invoice.
Now you only need to wait!